Youtube changed again ._.
See title .
Cant say if its for the better or for the worse this time . Opinions ?
Lordvessel





Posts

: 8742


Reputation

: 221


Join date

: 2012-02-16


Age

: 30


Location

: The Painted World

How did it changed? Can't see anything new on the phone, yet.
_________________
PSN: WyrmHero1945
Dedicated Blade of the Darkmoon.
Chaos Legion
Str weapons covenant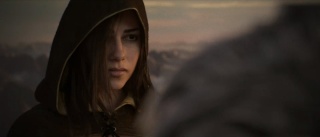 Alright now everything is on the Start site . Subscribe Videos , Videos of those that you subscriebed to liked , recommendation its a mess .
Cant find anything in the Options
And i seem to have found a broken Link .
"My subscriptions " doesnt work .

So if i want to see what my subscriptions are up to i have to go through everything ! Its almost like they try to make things worse :evil:
But i shant whine now , perhaps there is a way to sort things..maybe
Triple Post !

I just got to the old Youtube Design by using a link in my Cache . But if you type in www.youtube.com it takes you to the new design
Its unbearable . Once you get used to the new bad design they come up with something even more inefficient