GSoA build.
Duke's Archivist





Posts

: 11501


Reputation

: 327


Join date

: 2012-04-18


Age

: 28


Location

: WPB, Florida

Pretty nice, even if I dislike Gwyndi's armor.

But the true challenge is getting a GSoA build to work with its Holy counterpart at SL 120. That one is a task and a half.
I see no point in Hybrid casting, so I never use that weapon. Especially because it's very weak, even at level 709.
Addicted





Posts

: 286


Reputation

: 82


Join date

: 2012-03-06


Location

: Gensōkyō

My current build is a SL120 Cursed GSoA build, as seen
here
. I don't like to post the builds I personally use, but I'll make an exception this time. The sword itself is a bit strange, but I have been using it all right for now. There seems to be a minuscule delay of when it hits the maximum range of the weapon, and it has given a bit of trouble. It can out-range a whole slew of weapons, and is quite capable of dead-angling. However, I am still getting used to the timing, and of making sure I can land my jump attacks consistently. It is just a normal Greatsword with a very peculiar range. I am not sure if it is worth the extra 18 points, but it has proven to be viable, at the very least.
However, I only got a few days practice on this thing, and it so far hints at having a hidden depth because of its odd range. What I am doing, and what I suggest others should do if they use this build, is to practice the two-handed weak attack unlocked. A small hint for all Greatswords is that the one-handed roll attack hits a very narrow behind it, and you can dead-angle with that. Not easy to do it though, and I have landed it only once so far the Cursed GSoA outside of practice.
_________________
Currently #6 in the SL51-100 Duels with a 75 Streak on Kagami_S00mika.
If you would like a build, please send me a PM. I'll be glad to try to help make something to your specifications, and walk you through how to use it.
Ever wonder why Pinwheel stole the power of Nito?
How to use a Katana.
DmC: Devil May Cry footage
Chen is best 2hu:
If my post was helpful, please click the little '+' next to it. My PSNid: roanispe, Kagami_S00mika
Chat Moderator




Posts

: 4921


Reputation

: 90


Join date

: 2012-01-17


Age

: 21


Location

: Brazil

Not bad, considering you guys can make better builds and don't enjoy the sword since the beggining of the game like me
This is mine:
http://tinyurl.com/7jmfxdl
However, I hate to cap this sword, simply because its not made for the 120 soul level
This is the 225 version:
http://tinyurl.com/88aecpk,
which its currently under construction
And my first toon:
http://tinyurl.com/72pa9jp
_________________
It may take a day or ten thousand years, but I will find her. This is a promise.
I'm not the chosen one, I'm the one who chose to be more.
Carphil_BR on PSN
Lordvessel





Posts

: 8742


Reputation

: 221


Join date

: 2012-02-16


Age

: 30


Location

: The Painted World

_________________
PSN: WyrmHero1945
Dedicated Blade of the Darkmoon.
Chaos Legion
Str weapons covenant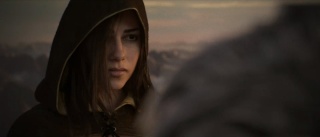 Then you're playing a boring playstyle, and if you only gave yourself power within, I bet you did just hit R1 all the time.
http://tinyurl.com/7kd7zwx
Here is what I settled on, and I've never had more fun in a PvP setting then right now... even when the game was brand new.
http://tinyurl.com/7kd7zwx
I'm using the spell Replenishment for PvP usually, and I use Iron Flesh + Force in conjunction usually. It's very fun and efficient. I have TWoP attuned, but I've rarely made use of it.
The fun thing about the GSoA is that I'm outside of parry range with this weapon, so I -can- spam R1 safely if I want, but that's not the fun use of the weapon. It's fun comes from it's R2 attacks, which are incredibly fun AND powerful in PvP! I love knocking people down with these attacks really.
I've been dueling in a pair with a friend of mine, I use the Cursed Version, and he uses the Blessed Version. It's really fun, because we both have pretty much the same weapon, but we fight differently, so invaders have difficulty dispatching both of us (in 1 v 1 fights!). He is in Heavy Roll, and I'm in light roll. He's got a bit over 90 poise, and I've only got 53. The downside for others is that he might be slower and do less damage, but he really seems to understand how his weapon and armor work, because he tends to shrug off a blow rather then avoiding it. I however am very lightweight, and tend to dodge rather then tank, while dealing considerably more damage.
We can tell my build compared to his is far more stat efficient, but we both have the same amount of fun. He beats about 80% of the opponents we fight, and I beat the rest of them, save for 1 individual who presumed we were gankers and went full retard on us. (Which I hate when that happens... can't I phantom host without some fool forcing me to gank him?)
You can use Force to break a guard, then do a quick R1 to hit them while they are stunned.
You can use rolling attacks to throw a person off.
Or you can break peoples guards with the earth shattering stamina costs of blocking it's R2.
All while using what must be the most stylish weapon in the entire game. You'd have to be nuts to call this weapon boring.
Lordvessel





Posts

: 8742


Reputation

: 221


Join date

: 2012-02-16


Age

: 30


Location

: The Painted World

I love the style, but I hate the rolling R1 of some greatswords, the downward slash. I would perfer if the rolling R1 was a thrust, like the Claymore.
_________________
PSN: WyrmHero1945
Dedicated Blade of the Darkmoon.
Chaos Legion
Str weapons covenant