The chest keepers, the protectors of the sacred chest. We are the guardians of our goddess, the Queen of Sunlight Gwynevere. We are blessed by her protection, and we die in honor to the chest.
Hereafter, I, Gwynevere, shall serveth as thine guardian.
If thou so needest, I shalt devote all to thine safety.
May thou be one with the sunlight for evermore!
Covenants:
Darkwraiths - recommended SL 60
Princess' Guard - recommended SL 80
Darkmoon - recommended SL +100
General Rules:
-Darkwraith branch SL 60: invades Anor Londo to kill hosts trying to reach Gwynevere
-Princess' Guard branch SL 80: coop in the 4 Lord Soul areas
-Darkmoon branch SL +100: invades through ring to kill the murderers of Gwynevere
-Everytime an enemy is killed, prostration to our Queen.
-If summoned, point up to the sun.
-If boss is defeated, praise the sun.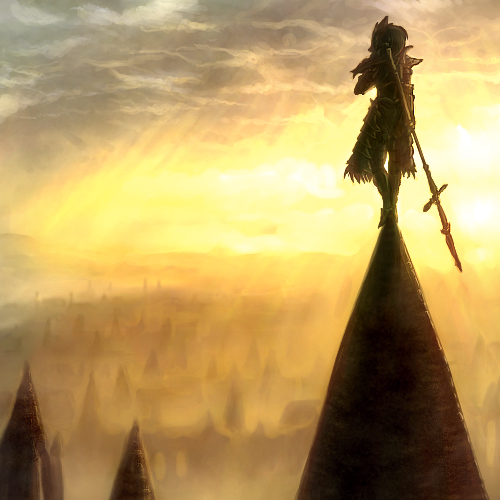 Weapons:
Our weapons are shiny and blessed by our goddess, thus they must always be kept in good repair. Upgrade paths include normal, crystal, lightning, divine, magic and fire.
Forbidden weapons:
Lifehunt Scythe, Dark Hand, All Dragon and Demon weapons (ie. MLGS, Dragon Greatsword, Demon's Greataxe), Man Serpent Greatsword, Stone Greatsword, Large Club, Chaos Blade, Quelaag's Furysword, Velka's Rapier, Ghost weapons, Barbed Straightsword, Darksword, Cursed GSoA, Server, Gravelord Greatsword, Channeler's Trident.
Armors:
Our armors are classy and represent the beauty of our Queen Gwynevere. Armors can be mix-matched, so try to be original and look as stylish as possible.
-Light sets: Gwyndolin's, Sorcerer, Maiden, Holy, Sage (Logan's), Antiquated (Dusk), Painting Guardian, Gwyn's, Sunlight Maggot
-Medium sets: Elite Knight, Chain, Solaire's, Adventurer, Crystal, Catarina, Brass, Eastern, Ornstein's, Silver Knight, Black Knight, Favor, Paladin, Cleric, Royal Helm, Gargoyle Helm
-Heavy sets: Smough's, Giant, Black Iron, Havel's, Fang Boar Helm, Symbol of Avarice
Forbidden Spells: All chaos pyromancies, toxic/poison/acid mists, Power Within, TWoP and Velka's miracles.
Honor Code
-No chain backstab
-No glitching/hacking
-Bow if they bow
-Protect the host at all costs
-Always honor the amazing chest by following our rules and using the gestures
Ranks:
Rank 1 Protector
Rank 2 Appeaser
Rank 3 Chest Keeper
Darkmoon Commander
Princess Guard Commander
Guardian of the Key
Members:
WyrmHero - Guardian of the Key to the Chest
Ghadis God - Appeaser
IV Mark VI - Appeaser
ViralEnsign - Protector
nsane32 - Protector
Tiberius Abyss - Protector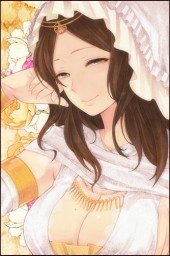 Last edited by WyrmHero on Sat Oct 06, 2012 6:17 am; edited 20 times in total