So there we are, Yukon and myself after having him help me fix a stupd mistake that I had made, and I ask him if he thinks we can kill the Drake in the Burg hand to hand like real men.
So he says to me "We can try"
And I says "Onwards monster hunters!"
So we get to the bridge and he triggers the Drake to kill all of the Bridge guards. And we take postions on the opposite sides of the bridge in the alcoves by the stairs.
I says "Photo OP" - so I get my camera and snap a few pics.
Here they are

]

[/url]
]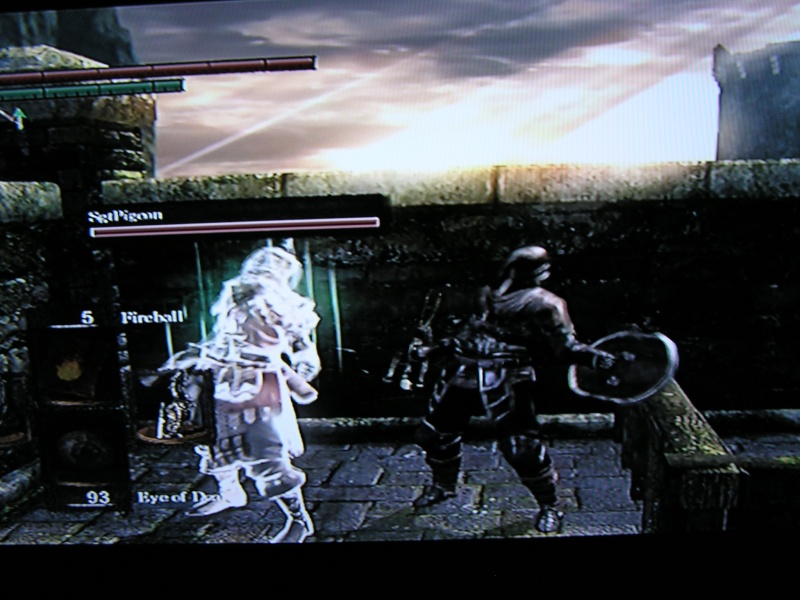 [/url]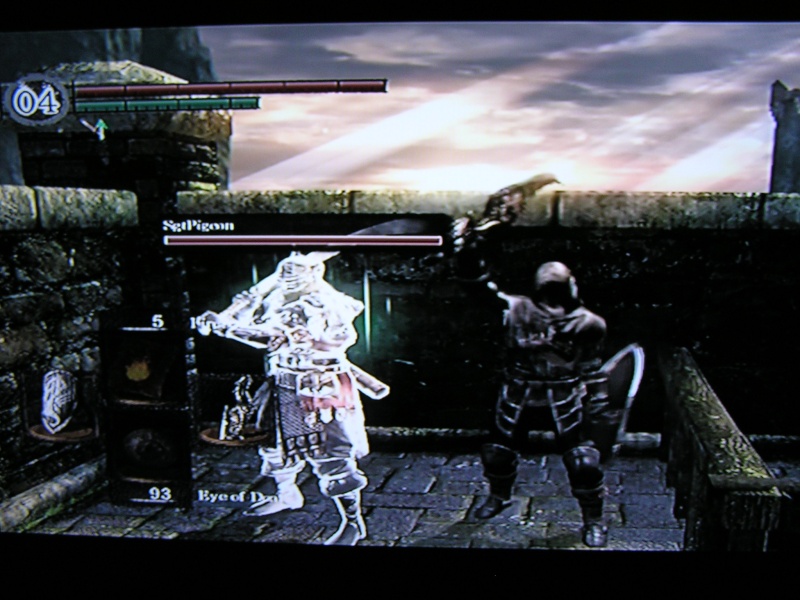 ]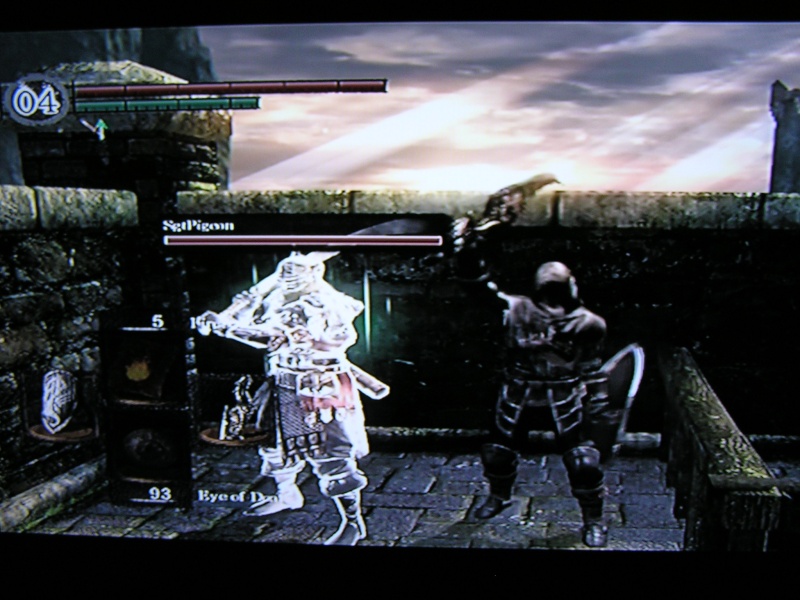 [/url]
Later after trying to tease the Drake out of hiding I ask Yukon to go and stand beside it.
Seconds later with no fear I race out on to the bridge and get three quarters of the way across when all of a sudden my screen is lit up with fire. We both die.
I get a message from Yukon- "But he'll kill me"- Ah the irony.
And seconds after respawning the funniest thing I'd ever heard in Dark Souls....
"Tricksy Drake".
Lol.
So we go back and try again/.....