Alright, so I went through ENB's lore series today, and checked out some of his links. I read ALL of that Japanese radio interview, and found some stuff that pertains to the new content.
Here is the proof, read through it and see for yourself
http://pastebin.com/u/kaelsmith
So, first of all, ENB was correct, Darkroot Garden is the Ruins of Oolacile. We will all be seeing this soon with the new content. We will be seeing the old oolacile with the content, and here is why.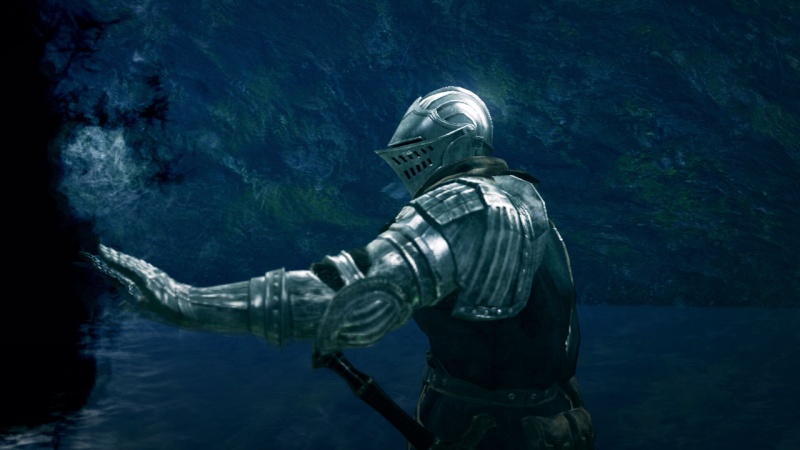 This is a time portal, sending the player back in time to the land of Oolacile before it was destroyed. Judging by what the developers said, you will be trying to save Dusk. From what, however, is not explained, but part of me thinks that the Dragon there is adding an age old theme of the dragon kidnapping the princess.
The next part that captivates me is the time portal itself. It is highly theorized that Seath destroyed oolacile based on the fact that the Moonlight Butterfly is there Dusk is trapped in a Crystal Golem, crystal golems are there in general, and Seath also created invisible flooring in the crystal caves. Seath may have captured this magic, but I have a feeling it wasn't what he was after, that Dusk knew the magic of time, and when she didn't speak, he trapped her for ages in the golem. He didn't want her dead, cause then she couldn't tell him the magic.
I believe he wanted the magic so he could get the Primordial Crystal. Sure, he had it when we fought him, but Oolacile was destroyed long ago, so maybe that was one of his attempts to gain the crystal. As for the purpose of the Tomb of Oolacile and the Chimera, that much I have no clue on yet, but this info was quite the revelation into the new content.
Jeez I love this game.