My personal ones so far: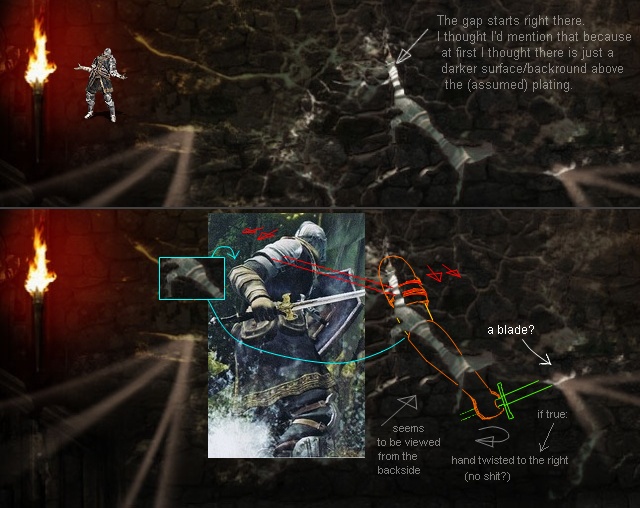 What do you think? Does it look plausible?
If not, then you may want to
zoom in closer
(bigger image for quick view here) and closely compare it, especially compare the "glyphs"...
Notes:
- The image used for comparison is a small snippet of a screen shot of a new boss battle, from the upcoming DLC, taken from this thread:
http://soulswiki.forumsrpg.com/t3684-new-images-of-the-new-bosses-pc-dlc
- I don't have Facebook (I also don't plan to join there) so I don't have much info on that "wall must fall" event (or however it's called). I also have no idea when and how often the image is being updated. I just took the wall image from the thread "
announcement regarding dark souls incoming
". Go there if you want more info about this event and the DLC:
http://soulswiki.forumsrpg.com/t2882-announcement-regarding-dark-souls-incoming
- THIS POST MAY BE EDITED FREQUENTLY
Last edited by Darkson on Sun Apr 08, 2012 9:40 pm; edited 22 times in total