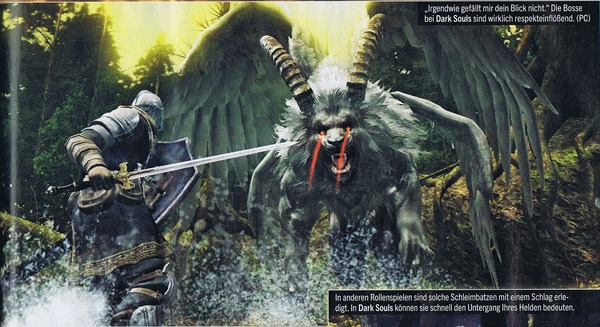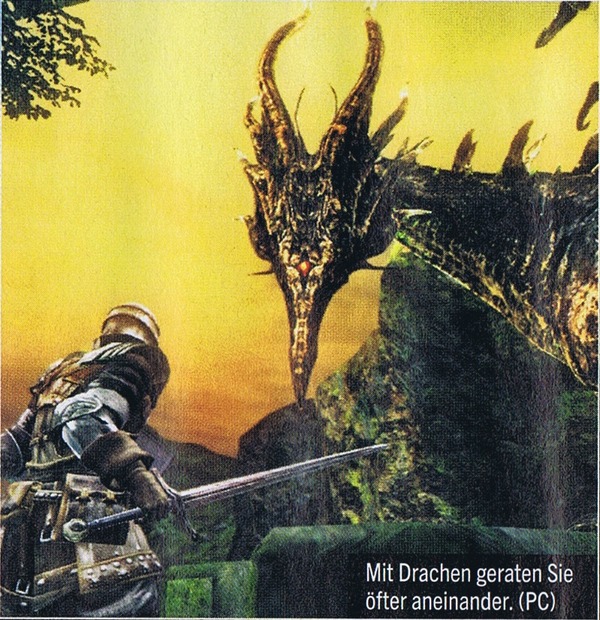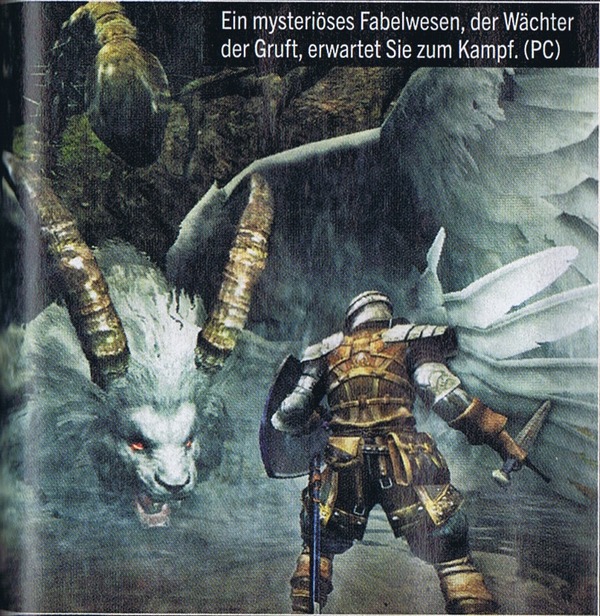 Text in the images (it's German, traduced using Google Translate):
1st image: I like your look at some not. "The bosses at Dark Souls are truly awe-inspiring. In other RPGs such a chunk of mucus are done in one fell swoop. In Dark Souls, they can quickly spell ruin for your hero.


2nd Image: They often get together with dragons

3rd Image: A mysterious and mythical creatures, the guardian of the tomb, you can expect to fight.
Source: http://jin115.com/archives/51861828.html
Last edited by ChizFreak on Sun Apr 08, 2012 6:08 pm; edited 2 times in total