Monthly or Bi-Weekly Event
Next event
Date
and
Time
:    TBD
Platform
: XBOX 360
Location
:     TBD
Soul Level
: 120 - 130, though special tourneys may call for different SLs
Communication
: A yet to be created chatango. Sign up if you haven't already, its easy-peezy
Ongoing Tournament Rules
 - We create them ourselves right here folks! We have lots of freedom to be creative here  
 - Keep the salt to a minimum, but trash talk makes for great frivals  
Ongoing Tournament's Prize
 - A portrait of your steezy toon, done by yours truly  
 - More than likely there will be in-game prizes as well, such as a titanite Package!  
Upcoming Tournament
Weekend of June 21st-23rd
 - DARK SOULS COSPLAY! WOOT!
 - Wear the equipment of your NPC, Armor and Weapons, and magics (e.g. a Solaire would be lame without lightning spears)
 - Bows/Crossbows accepted if you have a free slot for it
 - Lets not make this a pyro-fest unless your NPC uses it
 - more specific rules being fleshed out by us
Upcoming Tournament Combatants
PM or clearly state in a post below which
Dark Souls 
NPC you will attend as please
- SadPanda (Velka's Pardoner)
- Kiva the Wanderer (Knight Artorias)
- Soris Ice Goldwing (Silver Knight Archer/Swordsman)
- Latitoast ( Black Knight??)
- Dxv04 (Dusk of Oolacile)
- Sir Archmage (Lautrec of Carim or Maneater Mildred or Witch Beatrice)
- Mellekilla19. ("Oscar", the Elite Knight)
- Wolfof Phyrexia ( Lord Blade Cirian or Kirk Knight of Thorns)
- DelightfulShow
- Brokewilly
- Lord of Ash
- _____
- _____
- _____
- _____
- _____
- room for more, we will simply increase the bracket size 
....
Team Brackets
1)
2)
3)
4)
5)
6)
7)
8)
Portraits of Steez
by DivineBeanpole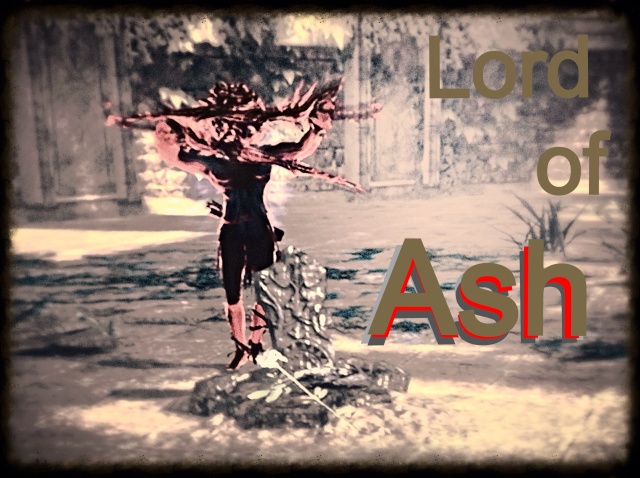 Lord of Ash
The Invader Trader
SadPanda - "The Strongest"
Come and get a custom portrait of your own personal steez! Winners can choose the in-game location for their "photoshoot"
Last edited by divinebeanpole on Sat Jun 29, 2013 10:48 am; edited 29 times in total