You hold in your hand a page of parchment, seemingly ancient in age and style. Upon it is written an invitation...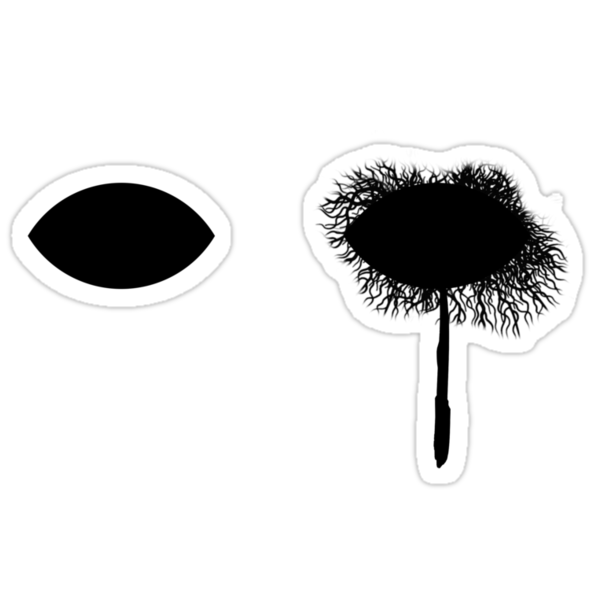 "Welcome all ye who hath happened upon this secret text, for thou hath discovered our brethren, fellow seekers of Truth. We are the masked ones, the carriers and pursuers of knowledge both past and present; we are those that look into the depths of the abyss and heavens both; we are those that, like thou, look for the Truth in all things, all events, all Laws, so that thy might understand this world and guide our actions by it. We scribe of all things, cut through all lies, and reveal all the world for those that see it. We are the Masked Seekers; will thou join us?"
The Masked Seekers
If thou holds this paper, then thou has been invited to join the Masked Seekers, and thus shalt know aught we are in time. For now, understand thou this: we are an organization that seeks all Truth, all knowledge of this world. we are everywhere, in every land, in every kingdom, in every city-everywhere there is aught to be discovered. Much of thy knowledge the surface world refuses to see, both king and peasant; for this and this reason alone, we work in secret, sharing our knowledge only with those open to the Truth.
Our operatives are many; in some lands, are spies and mercenaries whom report his or her findings to the scribes and councils; in others, thy are politicians, monks and priests that drive as much of the Truth into the light as can be; sometimes thy are explorers, rangers and crypt-delvers that search the lost or wild fragments of this world; in many places, we are all these things. While our origins lie in Astora, unto this whole world we are home.
Thy missions will include many; assaults upon certain enemies and lands when come doth the time; detailing thy histories, adventures and discoveries within our archives; (lore of the covenant, history, fanfiction and so on) and to engage thy character wholeheartedly within the story of thy pursuits. (roleplay in general) These stories are keys to the Truth, and so as such of value much they are to us.
For thou to become one of us, thou must only leave thine approval to perform thine responsibilities as member and keep to thy creed, marked upon this page, and leave it to rest upon the nearest dry earth; it shalt be collected, and thine acceptance shall be reported, and thou shall be quickly contacted. (must meet an existing member in-game unless thou are the first member on thine platform) If thou wishes to step aside and remain otherwise oblivious to we, merely set aside this scrap of parchment and ink, and continue on thine way. And realize ye this; shalt not we allow this page to be revealed to any other than thineself; if thou attempts to keep this document, it shall be recovered by the least damaging means unto thineself that thou maketh possible.
Our creed is thus:
We seek now only members of certain strengths; thou level of soul must match within five levels of one of these categories; 55, 100, and 120
Thou must provide his or her first contact with an in-depth biography that will be submitted to the Character Bio Compendium, including his or her nation of birth, goals, a record of the circumstances of how thou became undead, and why thou hast journeyed to Lordran.
Report all findings to the Seekers. The presentation of thine theories and interpretations are encouraged, and all shall be recorded in our Archives.
Do not instigate any conflicts of a physical nature with another member. Only in the defense of the innocent, of thine orders or of thineself shalt thou be permitted to harm a fellow Seeker. Agreed upon duals are the only exception to this.
There is little honor in combat, and chivalry is for the duellist, not warrior. All agreements made between all parties are to be kept. Amongst those that all Seekers shall keep are;
Thou shalt only turn to the exploitation of repeated backstabs among a superior number of foes; thou shalt let go all transgressions, and shalt never become a spirit of vengeance
Thou shalt not exploit the presence of both the rings of hornets and and the largest of weapons so as to fell enemies in a single blow
Thou shalt prioritize these hypocritical liars and deceivers, the Darkmoons, to be struck down in times of combat
Thou shalt aid only as a white phantom, never gold
For now, thou shalt not take advantage of the fluctuations of time (lag)
Our Relationship with Covenants
Thy highest allegiance is to the Truth, and therefore, are open with other affiliations. Thy members may also be members of the Chaos Servants, Darkwraiths and may travel the Path of the Dragon. He or she may not join the Gravelords and Sunlight Warriors, and above all may not join with the Way of White, Princess Guard or Darkmoon Blades. In fact, any recognized members of the Darkmoons are to be as primary targets in times of combat.
We are on benevolent terms with Star Harmonia: Oracles of Light, and we are researching cures for those afflicted with a dragon's curse within the ranks of Those of Cursed Blood
We have no benevolent or malignant relationship as of yet with the Exiled of Ariamis, the Darkstalkers, the Followers of Izalith, Far East Trainers, The Chaos Legion, and the Neowraiths.
We are slightly disagreeable terms with the Ravens of the Great Wolf as they aim to keep information hidden from us.
There are currently no in-game covenants that we are on malignant terms with.
Our Icons and Heraldry
There are, of course, some heraldic items and symbols of group, if indeed fluid and easily disguised. Any mask shall do, such as that of the Father, Mother and Son; (though these are our least favorites of those in Lordran) The masks of Velka, the Sealers, and Lord Blade Ciaran. Too, we enjoy some that hide the face by other means, such as the Hollow Thief's Hood. Indeed, to disguise thy face at all is preferable, though only preferred.
Our signature arms include Velka's Rapier, Balder Side Sword, Gold Tracer and Dark Hand. Required are none of these; merely do they suggest and show thy affiliation.
We make much use of the Occult, and therefore prefer such weapons over they Divine. Consider this is all we ask before thou take up arms.
]Hierarchy
There art none official hierarchy within the Seekers ourselves; in our bases in such 'civilized' lands such as Astora or Carim, we are all equal. In the land you now dwell, in, though, thou shalt report a commander designated by thy. Thou shalt be ranked amongst thine peers also in the land of the ancient Lords, until such time that thine commander decides thine shalt be trusted to travel to and meet with we. Thou shalt increase in rank by adding discoveries of note to thy Archives, by fulfilling well thy cause in times of war, and by adding to our own Lore, as is approved by thine captains and commanders.
Initiate-White Hollow
Rank+1-Masked Seeker
Rank+2-Black Hollow
Rank+3-Masked Pursuer
Rank+4-Colorless Hollow
Rank+5-Masked Captain
Rank+6-Commanders with specific titles
Other Pages
The Masked Seekers' Lore
For now, this shalt be mine and thine agreement...
Last edited by Acarnatia on Sun Feb 03, 2013 12:32 pm; edited 6 times in total