I'm new here, so hello to everyone and thanks for such a lovely forum.
After reading about lore, when I found out that Andre was supposed to move a statue for the player, it occurred to me that maybe there is still a movable statue in the game.
After looking a bit at them i think that the firelink statue (behind Frampt) is the most likely, because when u take a closer look at it, u can see that it seems not to be connected to the wall behind it, at most important, when u go to the hidden area with chests u can clearly see a hill exactly behind the wall where the statue is, like it's a perfect fit, so I find it hard to believe that it's a coincidence.
I think the hill could be a tomb or something similar, and it could be connected with the Elite Cleric armor, Pendant and the Firstborn, but those are only speculations.
So far i tied next things, but i was unsuccessful: hitting it with different weapons (including Andre's hammer and Sunlight Blade buff), all rings that i thought of, dragon head and torso stones, different miracles, but nothing worked.
Also i wanted to ask u does anyone know why does a dragon eye appear in the open chest left of the statue, when i finish the game (both the good and the bad ending) and start NG+, as I haven't even been to the Ash Lake, nor joined Dragon covenant?
Here are some pics: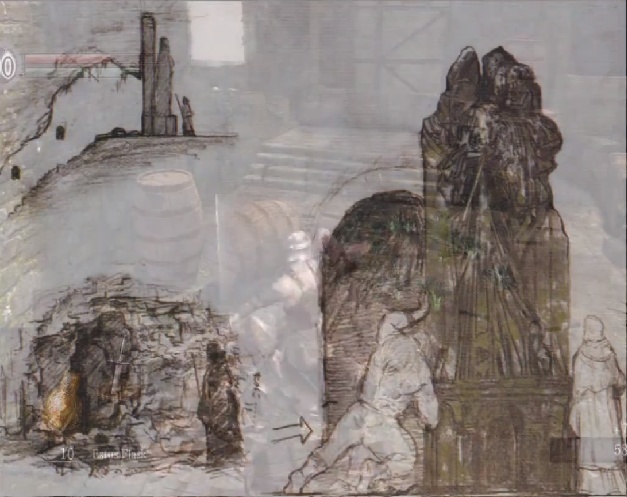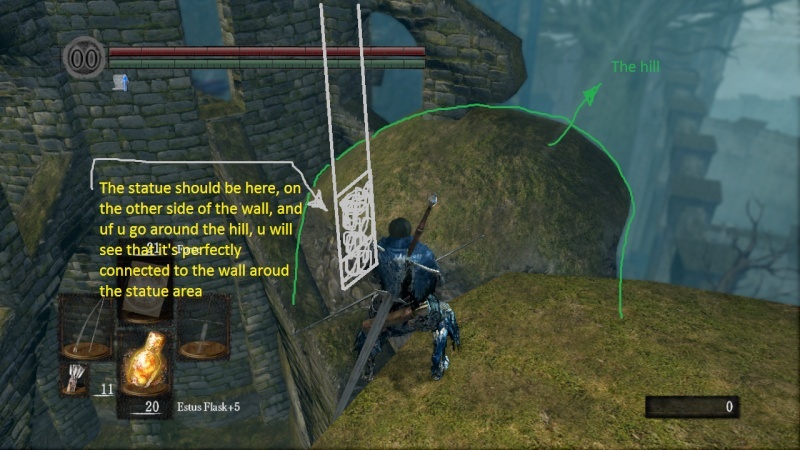 Hope I contributed somehow