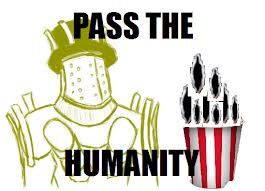 Welcome, I'd like to start a fight club or some fun pvp matches built around players playing and cosplaying as NPC's in the game.
For Example: If I were to play as The Iron Golem, I'd dress up as him and use his weapon (The Golem Axe). I would have the Iron Flesh pyromancy to use (Adds more of an effect of playing as The Iron Golem), I would have no shield, and the darkhand on my right hand to grab my opponent (This represents The Iron Golem's special move where he grabs the player and throws them). Also and most important of all, I would stay in character, if the pyromancy Iron Flesh ran out, I would still just walk and not roll and run, because if you recall, The Iron Golem has very little mobility.
*The Iron Golem example is not my original idea*


Rules


Must wear full armor of that NPC, no switch outs for extra poise.

Must have the roll of that NPC (Only the NPC ninja (Shiva's Bodyguard) in the Darkroot Forest should have the Dark Wood Grain Ring on)

Can not wear hornet ring or wolf ring if that certain NPC does not wear it, Havel's and Ring of Favor are allowed

NUMBER ONE RULE: STAY IN CHARACTER!!!!

If that NPC does not have a shield, then you won't have a shield

And of course, stick to thier weapons that they use

No backstabs

Do not buff unless the NPC does

Bowing is optional (Does not mean to attack someone who does bow)

No healing unless the situation calls for it (An invader invades, etc.)

Soul Level 120 or near it
This topic isn't meant for crazy intense I have to win fights, this is for straight up good ol' fun. So join, create a build for your NPC and lets get rocking!!! Msg me if you'd like to join in on the fun.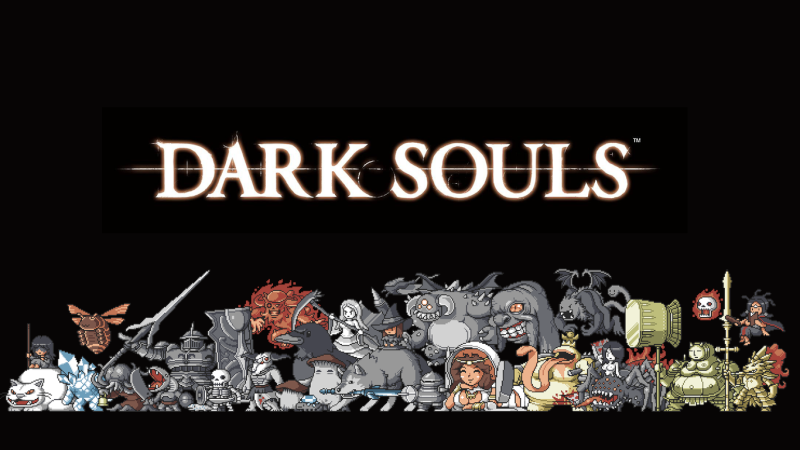 Last edited by VaanVoid on Thu Dec 20, 2012 3:00 pm; edited 14 times in total