Dapper Dan's Circle Of Doom!!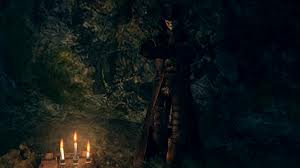 Welcome to Dapper Dan's Circle of Doom, If you think you have the balls to take on our fighters, then you must be stupid.... If you think i'm wrong then prove it, Join our roster and enter the Arena! Your form and application is below.... If you find blood on the pen, its because our last applicant... was denied... Let's see if you can work your way up to champion, and challenge for the spot of a Grand Champion!
The Rules
Bah, of course there are rules you idiot!
1. NO BACKSTABS, backstabbing doesn't even make sense.
2. ALL PIT DOGS must use the base cestus.
3. Dapper Dan & Other Grand Champions are allowed, to throw dung pies at pit dogs.
4. Your SL cap is SL 30!
5. The Only Gear you may have is Medium or Light Leggings and Shoes.
6. No Magic, And No buffs.
7. Dirty Gestures are allowed and encouraged.
8. No rings.
9. All Battles/Tournaments take place at Blighttown pit, You do not host, the grand champions host.
Ranks
Pit Dog:

You are the lowest of the low, I think ive seen better fighters crawl out of my hind side!

Allowed Weapons: Base Cestus.
Brawler:

Hmph, Ive still seen better, You'll be dead in no time.

Allowed Weapons: Cestus +5

Required Kills: 10
Blood Letter:

Wow, You are doing magnificent! Kill more!

Allowed Weapons:
Cestus: +10
Dragon Fist

Required Kills: 25
Champion:

Haha, You have entertained us all, now you may fight a Grand Champion!

Allowed Weapons:
Cestus: +10
Dragon Fist +5

Required Kills: 40
The Grand Champions:


Dapper Dan : Wilkinson3424 (Cestus Expert)
The Bengal Tiger: Viral_Ensign (Claw Expert)
Dr. Mercy: Ghadis_God (Dragon Fist Expert)

Think you can earn you way to the Grand Champion Spot? BAH, Good luck.
Roster:
GrandMaster Dapper Dan: Wilkinson3424 - PSN - Wilkinson3424
GrandMaster The Bengal Tiger: Viral_Ensign - PSN - Viral_Ensign
GrandMaster Dr. Mercy: Ghadis_God - PSN - Ghadis_God
PitDog: vatar5 - PSN - vatar5
PitDog: The_Flail - PSN - The_Flail
PitDog: Maneater_Mildred - PSN - zog1313
Last edited by Wilkinson3424 on Tue May 21, 2013 8:48 pm; edited 12 times in total