Nito must remain secure!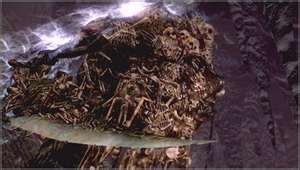 Time!

Saturday, October 6th Starting at 5:00 PM CDT
Ending on sunday, October 7th, 5:00 PM CDT
Use this to find out what time it is in your area!
http://www.timeanddate.com/worldclock/People Attending on PS3:
Wilkinson3424
Wyrmhero
DarknessxVega
TwilightWarWolf
ThatPersona
GrinTwist
Kirk-Barb
Mr_Bungle50221
People Attending on Xbox 360:
FellipeMariano
Brokewilly
DeadlyHeretic
Cidek
People Attending on PC:
Rules
1. Must be gravelording (obviously)
2. Use this gesture after beating a phantom/phantoms gesturing them to leave the tomb
3.No cheap tactics, (unless in a 3v1, and in some cases a 2v1) this includes the following:
Glitches
Hacks
TWoP + WoG
NO TAUNTING, ONLY USE
Prefered SL range is 70 - 80
Points:
You get 1 point for every Darkmoon/Darkwraith you kill.
You get 2 points for every Spirit of Vengeance.
Promotions will be granted to those who score highly.
Last edited by Wilkinson3424 on Thu Oct 04, 2012 11:38 pm; edited 15 times in total